Thank you for visiting Friends of Wildlife. Our website and organization are currently being restructured. We are taking a limited number of animals until further notice. We hope to have this transition completed by Spring 2018. If you cannot reach us, please try the alternate phone numbers listed below for further assistance or go to the Michigan DNR list of licensed rehabilitators.
Helpful Phone Numbers Howell Nature Center: 517-548-5530
Bird Center: 734-761 9640
Humane Society: 734-662 5585
Bat Rehab: 248-645 3232
Coyote Rehab: 248-672 9615
Waterfowl Rehab: 734-482 8187

Michigan Friends of Wildlife: Rescue, Rehabilitation, Release
Who We Are
Friends of Wildlife is a wildlife rehabilitation organization based in Ann Arbor, Michigan.
What We Do
Our licensed rehabilitators are volunteers who care for injured and orphaned wild animals until they are able to be released back into their native habitats.
What should you do if you find an orphaned or injured animal?
Look for signs that the baby animal is truly orphaned.
Wear gloves to protect yourself and the animal.
Take the animal to a dark, warm, quiet place and wrap him in a blanket or towel.
Call our Animal Hotline (see box on right) for the specific animal to reach an on-call Friends of Wildlife rehabber.
Do not attempt to feed the animal anything - including food, milk or water.
Wait to hear from the Friends of Wildlife rehabber before taking any further action.
Animal Hotline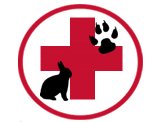 Have You Found an Injured
or Orphaned Animal?
Call the species number below for advice and assistance:
Deer
No current rehabilitator available
Fox
734-548 3132
Opossum
734-548 3130
Rabbit
734-548 3126
Raccoon
734-548 3128
Squirrel
734-548 3127
Woodchuck
734-548 3129
Non-emergency Questions
friendsofwildlifeMI@gmail.com
(Please do not email us with emergency questions. Call the proper phone number above to get emergency help!)

Other Helpful Phone Numbers
Bird Center: 734-761 9640
Humane Society: 734-662 5585
Bat Rehab: 248-645 3232
Coyote Rehab: 248-672 9615
Waterfowl Rehab: 734-482 8187